Every step of the way, YS Productions will ensure that your event is delivered seamlessly. With a team of experienced and independent Technical Directors, Stage Managers, Floor Managers and Operation Managers, you only need to tell us your event schedule or better yet, let us work with you in designing your event.
From a conference production to a gala awards dinner, YS Productions delivers quality and beyond.
Conference Management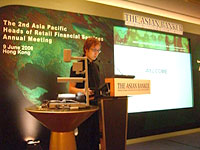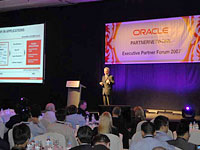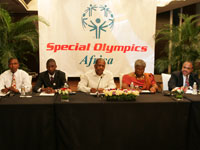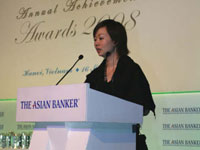 Working with your speakers and sponsors on demo sessions on stage and in ensuring that the speakers needs are provided
Speaker & Presentation Management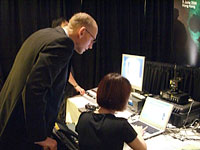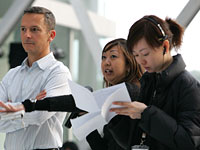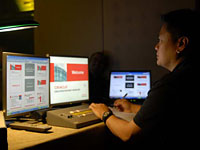 Ensuring that your speaker notes are updated and ready to run for his/her on stage presentation
Logistics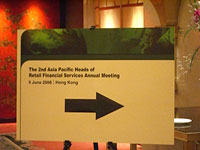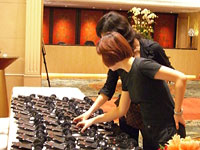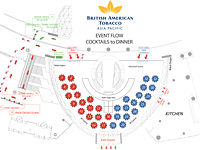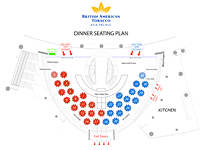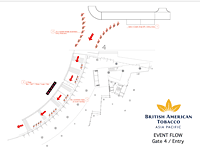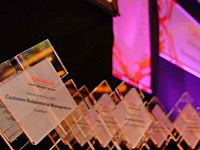 From Signages to Simultaneous Interpreter System headsets to ensuring that all the other logistical details of guests movements are well thought through by us and floor plans and layout plans shows the details that we take care of. Even your awards are specially designed by us for that outstanding appreciation and presentation.
Stage Production & Design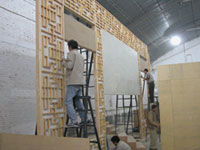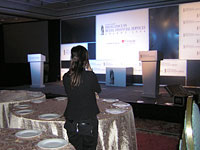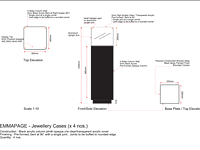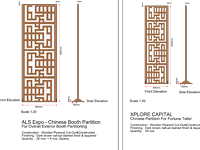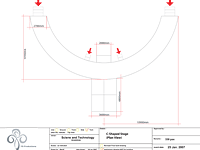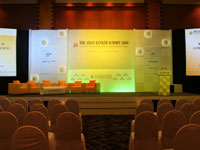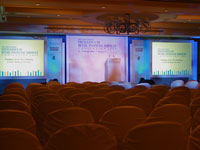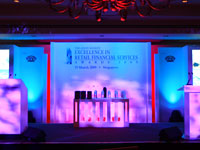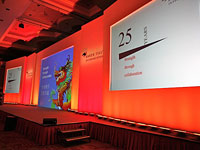 From concept to design to actual on site stage construction, delivery and ensuring that your branding is consistent and tastefully created.
Venue Environmental Design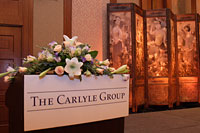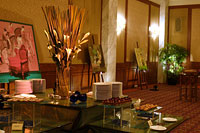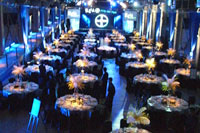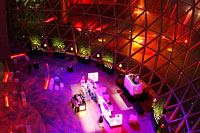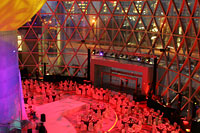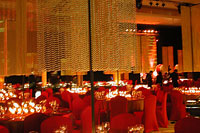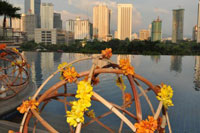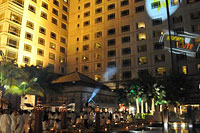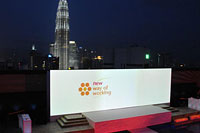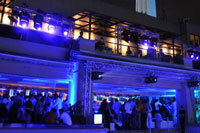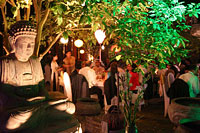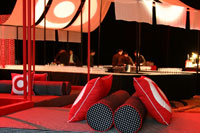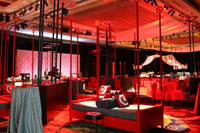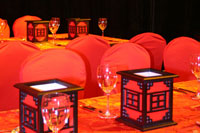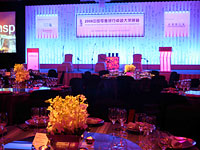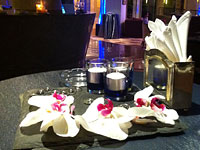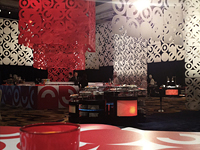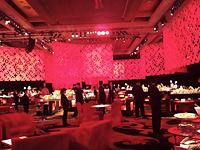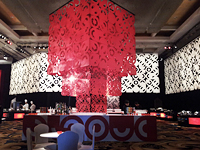 Give us a venue, let us have some creative influence and we turn your simple event into an art gallery or into any special theme that you may have.
Technical Design & Management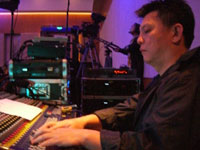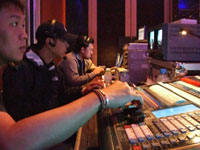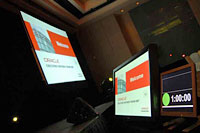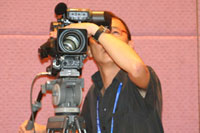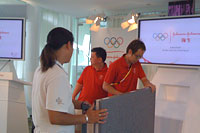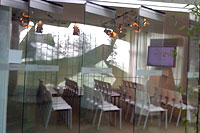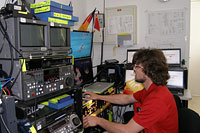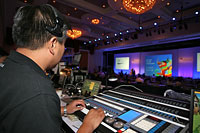 We provide the best crew and technical management including sourcing of your required technical gear which includes; audio, video and lighting and special effects. Even the choice of a colour gel is of utmost importance.
Entertainment, Talent Management and Show Choreography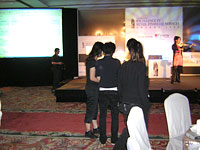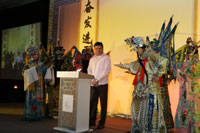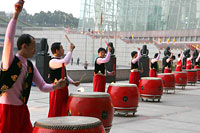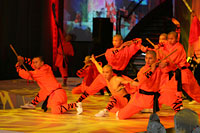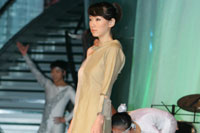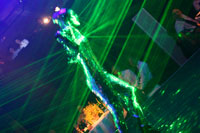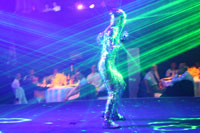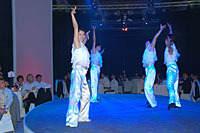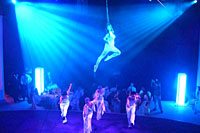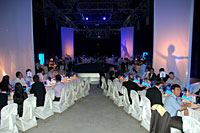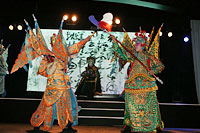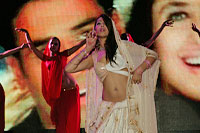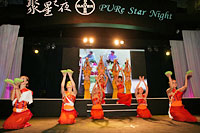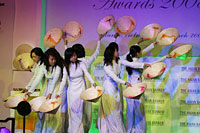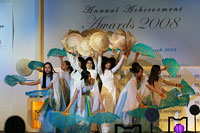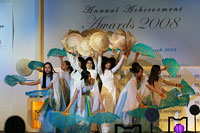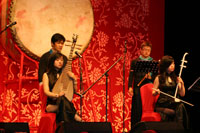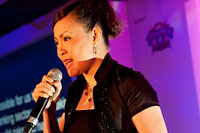 A resource of limitless entertainment throughout the region as well as on site talent management and show choreography, we take our rehearsals seriously, after all, in every event, it is a live show and our one chance to get it right.. in YS Production's show, it means perfection.
Guest of Honour, Protocol, Special Arrangements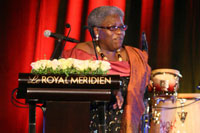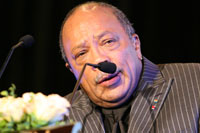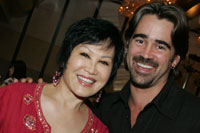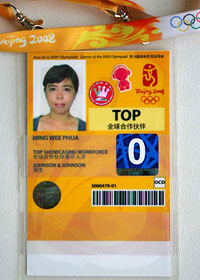 We ensure that all protocol requirements are met and that your event 's GOH and VIPs are well taken care of. For large high level events, our team coordinates all the necessary arrangements including high level security logistics and event passes (also shown here, YSP's Project Director's BOCOG pass for Beijing Olympics 2008).
Producer & Show caller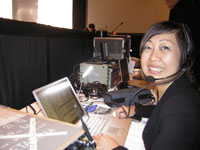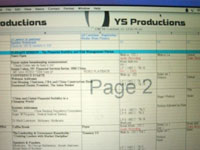 Yvonne will personally call your show and with the experience under her belt, every show engaged with her as a producer means that details, details, details and creative flair are thrown in together with the other essential show elements critical to your event's success.
What We Do As Well... With Our Clients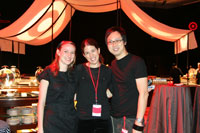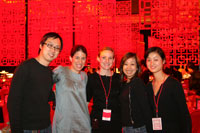 YSP with David Stark Inc Team in Shanghai, May 2008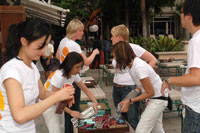 YSP with Upstairs Communication's Team in Kuala Lumpur at pre set up, February 2008

YSP with Kevin McKnight in Singapore, March 2009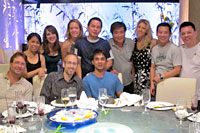 YSP with MBM Productions Team in Beijing, June 2010
What Our Clients Experience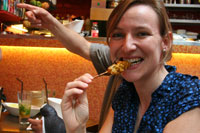 Juliana from David Stark Inc in Shanghai, May 2008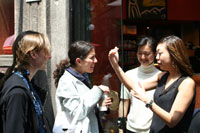 YS sharing Chinese related Shopping in Shanghai, TaiKang Lu, May 2008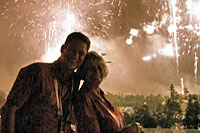 Enjoying the Beijing Olympics 2008 Opening Ceremony Fireworks with our Clients - Sandra Arnold Inc in Beijing at the rooftop of J&J Pavilion, August 2008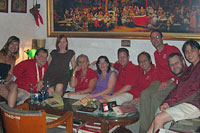 A Night Out with the SAI team at Red Capital Club in Beijing, August 2008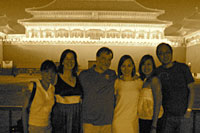 A special night at the Forbidden City with Tom Podiak and family in Beijing, August 2008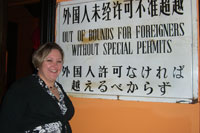 Jen from Mosaic in Shanghai at everyone's list of must go to FACE Bar, now closed and moving to a new location, October 2008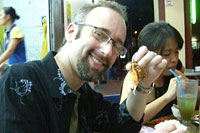 Brian from MBM Productions enjoying Singapore Styled Cereal King Prawns, March 2009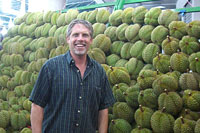 Kevin having a Sniff of the King of the Fruits, Durians along Geylang, Singapore of which he commented smells like NYC sewers, March 2009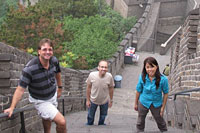 Doug and Brian from MBM Productions on a hike up the Great Wall of China, June 2010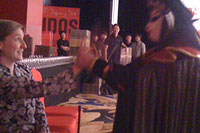 Juliana from David Stark Inc in Shanghai, a private preview of the Face Changing Performance during set up in the ballroom, April 2011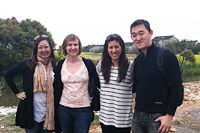 YSP with David Stark Inc Team in the outskirts of Shanghai, after Props Inspection at the factory, April 2012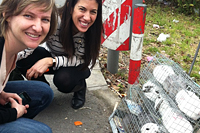 David Stark's Christina & Juliana checking out the rabbits by the streets, meant for food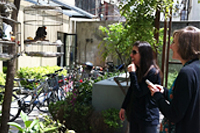 DSI's Christina & Juliana out at Jiashan Market, amused by the talking bird that said - NI HAO
Another Successful Event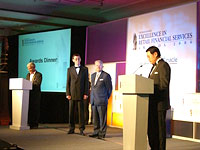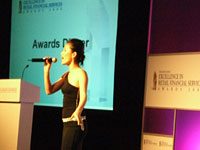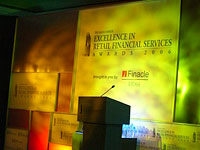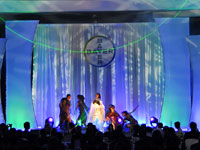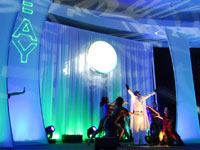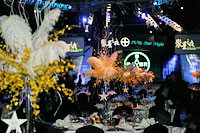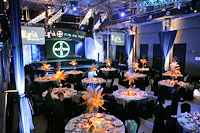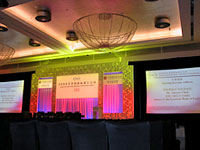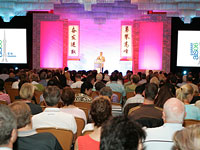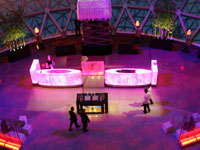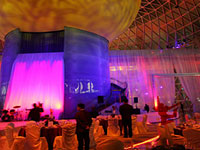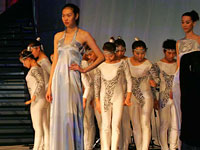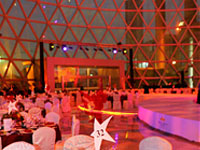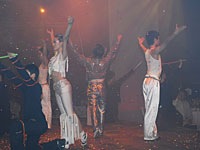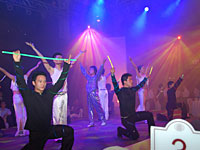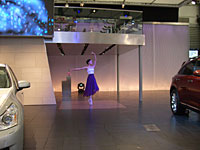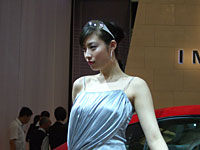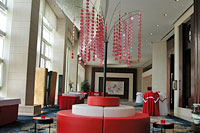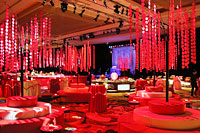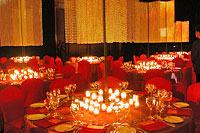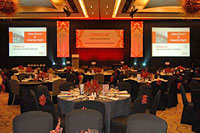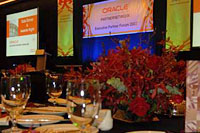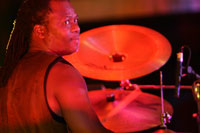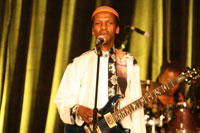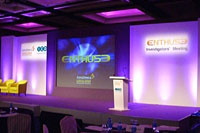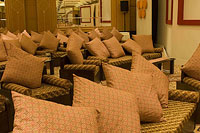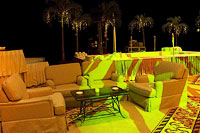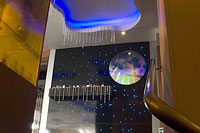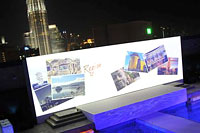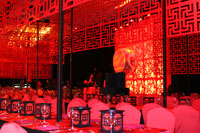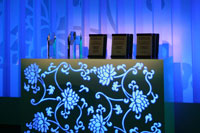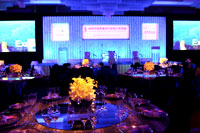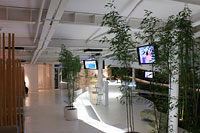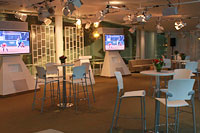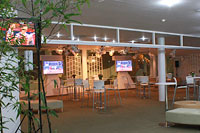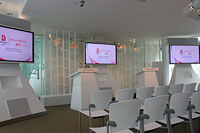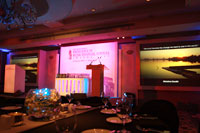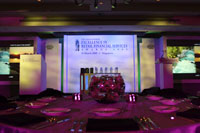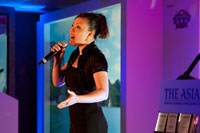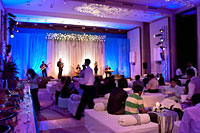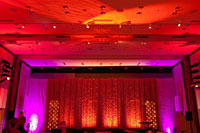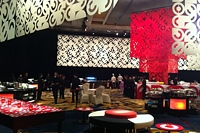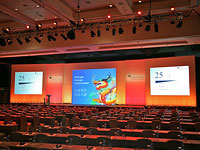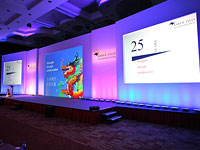 Photos courtesy of The Asian Banker, Excellence in Retail Financial Services event, Hong Kong, June 9, 2006
Photos courtesy of The Carlyle Group, Private Cocktail, Shanghai, July 17,2006
Photo Courtesy of Gilbert Yap, Photographer; George P Johnson China's Bayer China Week Gala Dinner, Shanghai, September 5 2006
Photo Courtesy George P Johnson China, Bayer PURe Star Night (customer event), Sculpture Space Shanghai, September 4 2006.
Photo courtesy of The Asian Banker, China International Banking Conference 2006, The Westin Beijing, October 19-20 2006.
Photo courtesy of Amway Australia/New Zealand Leadership Seminar 2006, Grand Hyatt Shanghai, November 16-19 2006.
Photo courtesy of Upstairs Communications, British American Tobacco's APAC Gala Dinner, Shanghai Science & Technology Museum, Shanghai. 25 January 2007
Photo courtesy of George P Johnson, Bayer @ Chinaplas Gala Dinner 2007, Guangzhou, May 22 2007
Photo courtesy of George P Johnson, Nissan Infiniti Booth Public Day Show - Shanghai Auto Show 2007, Shanghai New Expo and Exhibition Center, April 21 - 28 2007
Photo Courtesy of David Stark Design Inc, Target Vendor Partner Meeting 2007, Shangri La Pudong Shanghai, 15-16 May 2007.
Photo Courtesy of Oracle PartnerNetwork, Oracle Executive Partner Forum 2007, The Westin Kuala Lumpur, 6-9 August 2007.
Photo Courtesy of Forge Marketing & Management, South Africa Mini Concert for Special Olympics 2007, Royal Le Meridien Shanghai,October 4 2007
Photo Courtesy of Media 1, Astra Zeneca Urology Investigator's Meeting, Sheraton Royal Orchid Bangkok, 27 - 30 November 2007
Photo Courtesy of Upstairs Communications, British American Tabacco's APAC Conference Seating, Welcome Reception, Closing Awards Party, Mandarin Oriental KL & Luna Bar Kuala Lumpur, 26-28 February 2008
Photo Courtesy of The Asian Banker, Asian Banker Summit 2008, Melia Hanoi, March 16-18 2008

Photos courtesy of David Stark Inc, Target Vendor Partner Forum 2008, Shangri La Pudong Shanghai, 12-14 May 2008

Photos Courtesy of The Asian Banker, Excellence in Retail Financial Services China Awards Dinner and The Future of Banking In China Conference 2008, Grand Hyatt Shanghai, 5-6 June 2008

Photos Courtesy of Podiak for Sandra Arnold Inc, Johnson & Johnson Sponsor Pavilion at Beijing Olympics 2008, Beijing, August 5-24, 2008

Photos Courtesy of The Asian Banker, Excellence in Retail Financial Services, Singapore, March 19, 2009

Photos Courtesy of MBM Productions, Daiichi Sankyo Engage AF-TIMI 48 Meeting, Mumbai, January 7-9, 2010

Photos Courtesy of Bank of America Merrill Lynch, Bank of America Merrill Lynch Jazz Night Cocktail Reception, Sofitel Boao, Hainan Island, 15 April 2011

Photo Courtesy of David Stark Design Inc, Target Vendor Partner Meeting 2012, Shangri La Pudong Shanghai 17-18 April 2012

Photos courtesy of Dynamic Conferences & Events Ltd, Baker Tilly World Conference 2012, Beijing, China, 21-22 October 2012